MarkOne Safety Ltd offer a design and maintenance service for a wide range of fire alarm equipment including both conventional and analogue addressable systems including wire free radio fire alarm systems. Full, ongoing consultation is conducted with the client to ensure that every requirement is fulfilled.
All work is carried out in accordance to BS5839 standards, by our fully qualified fire alarm technicians.
We are stockists of a wide range of manufacturers equipment including Advanced, Morley, Fike, EMS, C-Tec, Air Sence, Hochiki, Apollo and Nittan.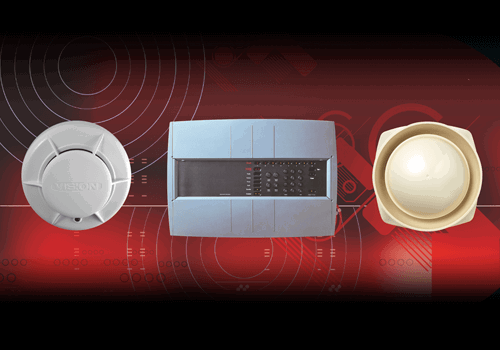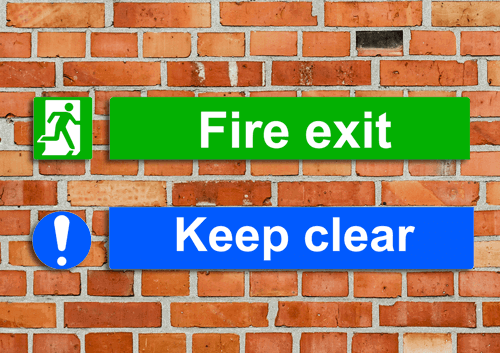 MarkOne Safety offers a comprehensive range of safety signs including fire safety, prohibition, mandatory and site management signs.
Are your exit signs correct? One of the most popular mistakes is to use an arrow down to show the way forward from here and also on a final exit. Forward from here should be an arrow UP and a final exit should have NO arrow at all. Please follow the link below or see the Forms page for a simple guide to the correct usage and some examples of locations.
MarkOne Safety Solutions offer a supply, installation and maintenance service for all your Fire Extinguisher needs.
BS5306 Part3:2009 now includes the commissioning process for new equipment which must be undertaken by a competent person and covers the process from when it is removed from it's original packaging through to when it is positioned in its designated place therefore it is no longer possible to purchase equipment from the internet or a catalogue and put it straight in to service.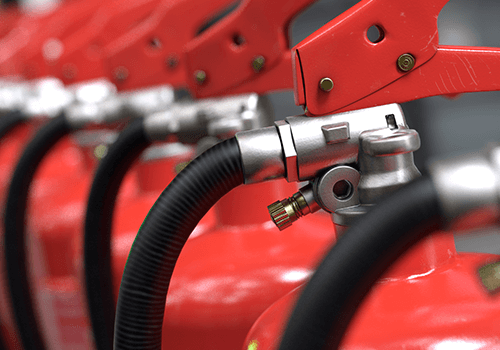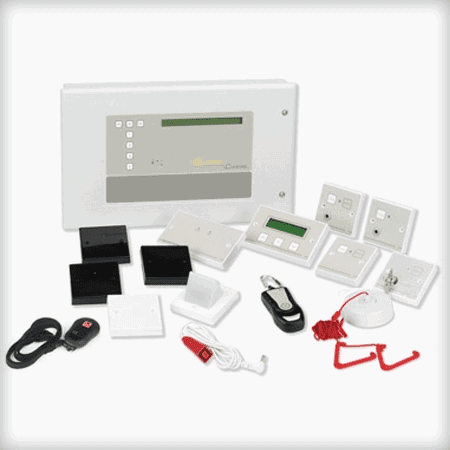 MarkOne Safety Solutions Ltd can offer the design and installation of both conventional and addressable Nurse Call Systems including wire free radio nurse call systems.
Nurse call systems are a necessity for any Nursing Home, Hospital or care facility which need the ability to be one step away, no matter the needs of the patient. We can maintain a vast range of systems, irrespective of the manufacturer.
All our nurse call systems are individually tailored to the client's specific nurse call requirements which also includes staff attack systems for the protection of your staff.
We can also supply and install disabled toilet alarms.
We are stockists of C-Tec nursecall equipment.
MarkOne Safety Solutions Ltd can offer a wide range of emergency lighting products including the latest addressable systems.
We use a full range of emergency lighting and specialist signs to meet even the most demanding environment. Our staff are always happy to advise clients on the correct selection of signage and lighting required for there application so as to maintain the most efficient egress from their premises.
All emergency lighting installation and maintenance is carried out by our qualified technicians in accordance to BS5266-1:2005 standards.